Gas Masks at the ready!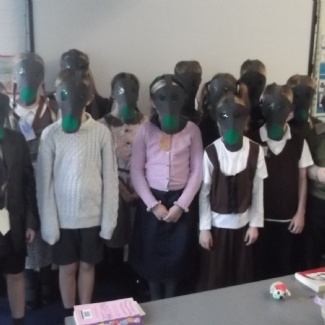 Air raid at Langford Village Academy!
It has been a busy few days back at school for Dolphin Class. On Thursday 9th January we began our new topic about World War II with a simulation of an air raid. We had to squash into the dark and very hot underground station (KS2 corridor!). It wasn't pleasant but the air raid wardens (teachers) had kindly bought war time sweets and biscuits which made it more bearable! Fortunately, after about 20 minutes the all clear siren was heard and we were able to go back to school where we made model gas masks.