A Busy Term Ahead!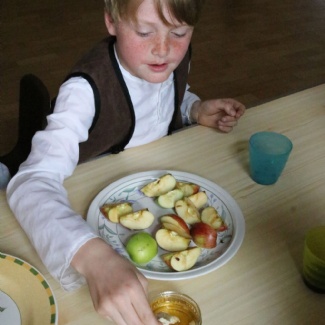 We are already two weeks into the new term and have achieved so much!
We enjoyed our Tudor Banquet when we dipped apples or pitta bread into honey and drank wine...well Grape juice!
We have planted bean seedlings to test the requirements for growth which all plants need.
The year 4's enjoyed a performance of The Gingerbread Man in French! La Grand Crepe!
Lastly, we have discovered Dolphin Class are on a winning streak with Lola becoming the latest winner of the Building Buddies Award, task 3! Well done Lola!