New News Story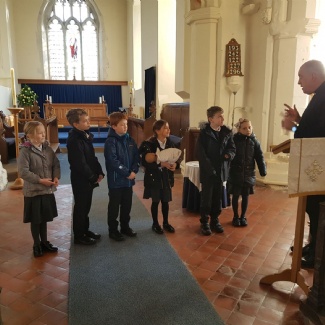 It has been a busy couple of weeks in Dolphin Class. We have finished our Monet paintings but are struggling with our rafts as attaching the 'platform' to the base is proving tricky!
We have been to St Andrews Church where Rev Shaun led a fantastic role play of a Christening to help us understand its importance to Christians.
We have also been learning to measure in mm, cm and m and convert between these measures. Lastly we have written our own Fables.