World Book Day!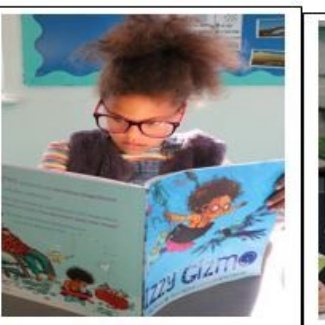 "World Book Day was very exciting and great fun. We dressed up as our favourite characters, some of us dressed up as Cruella Deville, Mr Stink, Izzy Gizmo, Cave Boy and Mr Calbraith even dressed as Karl from Up! Our favourite part was when we were in the hall and we had clues to guess the book.
We really enjoyed dressing up and having fun altogether and we liked making our own book marks."
By Rosie and Sienna.
Below are Mr. Calbraith's clues from his table in the "book museum."
Can you guess what book it is?