Summer Term 1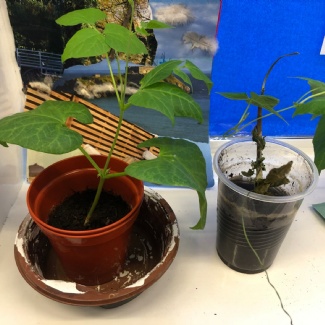 Wow! That's it; we're in our last week of the half term!
In Orca class we have achieved so much over this short half term. The children have carried out a continuous investigation to look at the different requirements for plants. As you can see from the picture, some plants have grown beautifully and others not so well!
The children will be concluding this experiment this week and I am sure they will share their results with you.
We have has some children go to represent our school in a Kwik Cricket festival. The teachers and staff that took the children were very pleased with the sportsmanship shown and how brilliantly all of the children played. They should all be very proud of themselves.
Back in school we have concluded our work on time now. The children have learnt about telling the time, working out durations of time and converting time from 12hr to 24hr.
In English we have started work on a new unit. This is looking at non-chronological reports.
We have had some brilliant homework handed in this half term, including lots of Tudor Swords!
We hope to see lots of faces at our sharing assembly on Tuesday 21st May at 2:45pm. The children are very excited to share their learning with you.