WB 25.02.19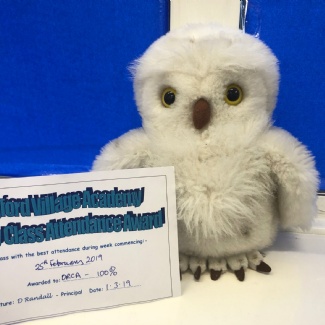 100% attendance! What an amazing achievement!! I am very proud of Orca Class for getting 100% attendance - everyone was here, everyday! All of the children were very happy in assembly to be collecting the certificate and owl this week! Keep it up Orca Class!!
Throughout this week we have been working on our recount writing in English. The children had to pretend to be an animal who was being hunted by another animal. We had worms being hunted by birds, kittens being chased by puppies and even a hunt between a penguin and a polar bear!
Miss Collen and Miss Gladman took 11 children to a swimming festival in Flitwick. The children really enjoyed themselves and all tried hard in the swimming pool.
In Topic we are still learning about Rivers, Mountains and Coasts. This week we located the highest mountains in an atlas and placed them on world map. The children were really good at finding the mountains and writing facts about them.
So this week we've been Wondrous Writers, Super Swimmers and Great Geographers!
What will next week bring?!
More achievements? New skills? Dressing up?!