Wb: 04.02.19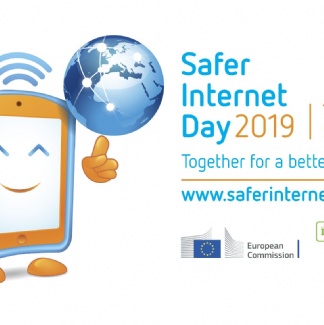 It's the final week of the first Spring half term! Where has the time gone?!
I hope everyone got to enjoy some of the snow we had last week. I know some children were very excited to be going home on Friday to make snowmen!
Miss Collen was off poorly from Monday to Thursday last week but all of the children worked very hard. They all did themselves proud and their behaviour and hard work was commented on by the supply teachers.
In our English lessons, we have started looking at Emily Gravett's book Little Mouse's Big Book of Fears. All of the children have enjoyed exploring this book. The children will be working towards creating a class version of this.
On Tuesday the 5th of February it is "Safer Internet Day." We, as a school, teach all of the children about keeping safe on the Internet. The main message we give out is about NOT sharing personal information online. Miss Collen held an assembly on Monday the 4th to tell all of the children about Safer Internet Day. The message they are giving this year is about consent and getting everyone to think about giving out information before they give anything out. Please encourage your children to talk about what they are doing on the Internet and to report anything to yourselves or an adult that makes them feel uncomfortable.
Reminder: Children's learning logs are due back on Friday 8th of Feb.