WB 21/01/19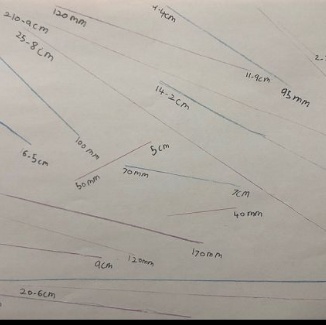 We had quite a calm week in Orca Class last week, nonetheless there was lots of learning happening.
In Maths we have started measuring and using units. This was started by a practical lesson using rulers and objects around the room. The children really enjoyed this and even measured Miss Collen and Miss Dennis. Who do you this was the tallest?! Above is a picture of one child's work. One group of children were tasked with drawing lots of different sized lines. They had a mixture of measurements given in centimetres (cm) and millimetres (mm).
In Science we continued our study of Rocks! Orca Class children are now fully-fledged Rock Detectives. We have looked at permeability of a rock and this week we will look at hardness and will be carrying out an acidity investigation on the rocks.
Just a polite reminder that we do expect your children to read with an adult at home and practice their spellings. It's lovely to see the children progressing with their reading ability and the smiles on their faces when they do well in their spellings.
Learning Logs are due in on Friday 8th of Feb. Please ask if you have any questions or require any help.