Penguin Class so far!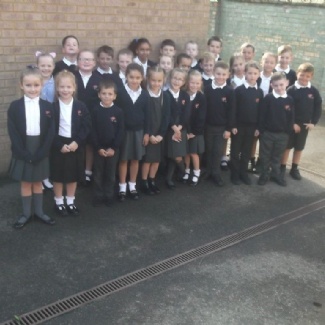 Both myself and the children in year 3 have all settled well in to KS2. Our year 4 children have coped with the change to the class dynamic beautifully and we have a wonderful community within Penguin Class.
The children are thoroughly enjoying our Rainforests Topic. We have learnt about the 4 layers of the rainforest, the animals that live there, the plants that grow there and now we are learning about the people that live there. I look forward to sharing pictures of our rainforest homes in upcoming weeks!
In Maths, we have been learning about place value - this is a fundamental skill and helps the children in so many areas of Mathematics! We have then used our knowledge of place value to help us to answer addition and subtraction equations - using varies different strategies to help us.
In science, we have been making our own electricity circuits and finding out which materials are insulators and which conduct electricity - the children thoroughly enjoyed the practical elements of these lessons. Our new unit of work in science is Amazing Magnets!
During our English lessons, so far we have written alternative endings to a fairy tale story, we have written our own poems and we have created our own non-fiction posters about the rainforest! We are really enjoying the effectiveness of using different adjectives and adverbs in our writing to make it more interesting.
This is just a snippet of what we have been doing during our first half term of this academic year.
I look forward to sharing more of our learning with you as the year progresses.
Kind Regards,
Miss Burley