Wk ending 22.03.19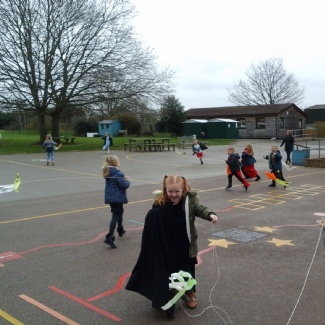 Seahorse Class had lots of fun dressing up for World Book Day and really enjoyed making and flying their kites. It was the perfect windy day. I hope you are all having lots of fun reading and continue to support your child with reading at home.
We have been working extremely hard other the last two weeks on our phonics and are coming to the end of our assessments this week. Well done to all children involved in the first round of the phonics club and I look forward to seeing the next round of children tomorrow for more phonics fun. Please see attached the alternate spelling sound sheet and sound mats for phase 2,3,4,5. Here are a couple of links for some youtube videos (Geraldine the giraffe and Alphablocks), you can search any sound you need:
https://www.youtube.com/watch?v=OYCR2RZ4ZYY
https://www.youtube.com/watch?v=GHpyJ5svbgM
Please continue all your hard work with phonics for future phonics assessments.