Wk bg 04.03.19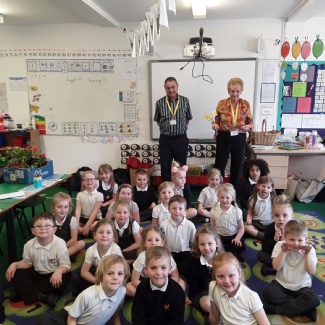 In Seahorse Class, we have been extremely busy since half term and have had lots of fun reenacting the Three Little Pigs in English.
We have also been lucky to have two visitors in for Science to talk about different plants and gardening. Following our visit we planted some seeds as a class and have been very good at showing February's value of patience waiting for our pansies to grow.
Our value for this month is Hope and we will look to introduce this in all aspects of our learning.
Please be aware that we are starting another round of phonics screening which will happen when we normally do our reading, so please be mindful that we may only be reading once a week for the next couple of weeks. Please continue to read and practice your sounds at home, thank you so much for your continued support with this.