Spring 2020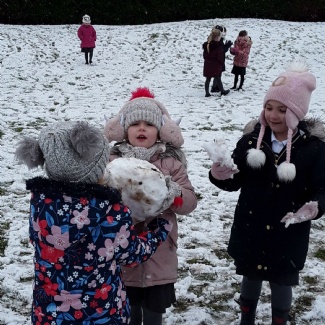 This half term we will be learning all about Spring and Easter, even though last week we got to enjoy the short lived snow!
Throughout this half term we will be looking for the signs of Spring, growing our own cress, designing an Easter egg and lots of other Easter crafts.
In Phonics we are learning the digraphs and trigraphs (2 and 3 letters together to make one sounds such as ai and air). We will also be continuing to learn the tricky words so we can read these by sight.
In Maths we will be adding and subtracting using different things such as objects, number lines and numicon.
We are looking forward to World Book Day on 5th March when we can share our favourite books with our friends.