January 2020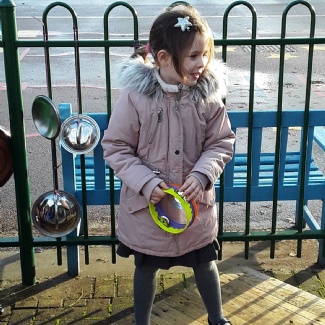 Our topic this half term is 'Elmer', the patchwork elephant. We will be reading lots of stories about Elmer, making masks and models of Elmer from milk cartons and producing collages. We are even having an Elmer Day when we all dress up in different colours and make our own 'human' Elmer! We will also learn about real elephants, their habitats and what they like to eat.
In maths we are continuing to learn about numbers and the number system. We will be using water to experiment with capacity, as well as scales to learn about weight.
Our role play outside is a jungle where there will be plenty of opportunity to write and find out interesting facts. Our new stage and musical instruments area outside has already had a lot of use.